Limited-time Offer While Supplies Lasts
FREE SHIPPING ON ORDERS $60 OR MORE!
The Best At Losing At Everything Ever
Joe Biden is incredible at being the worst president that has ever walked the earth, but this jersey is probably the only thing we would proudly wear with his face on it.
Designed with premium quality materials and created to completely dominate any environment.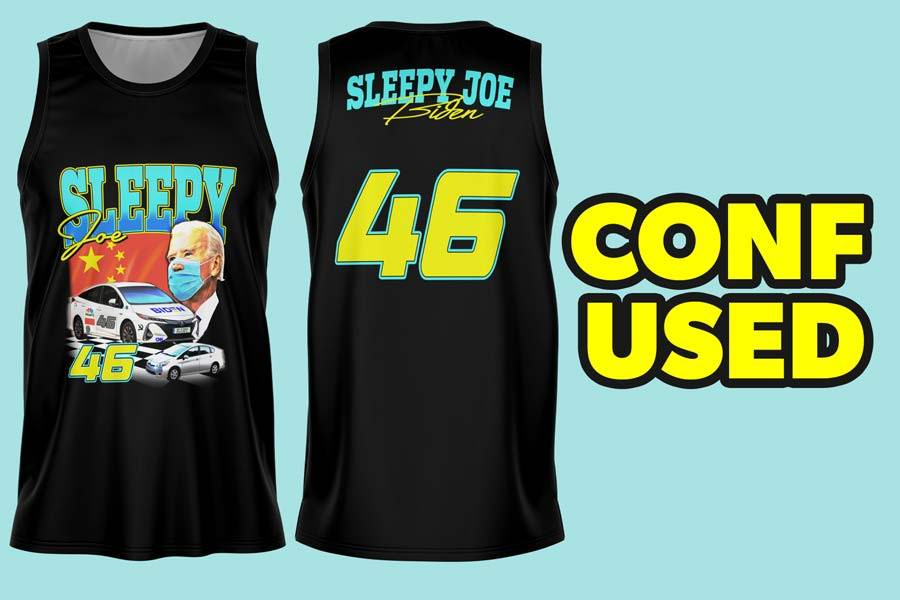 Sleepy is a Complete Understatement
Not only is Joe Biden sleepy and confused, but he shakes hands with all of the ghosts attending his boring press conferences, but apparently they don't even want to shake his hand. Just an observation.
FREE WORLDWIDE SHIPPING ON ORDERS OVER $50

FAST TURN-AROUND TIMES FOR ALL ORDERS
TRACKED AND INSURED ON ALL ORDERS MADE
100% SAFE AND SECURE CHECKOUT WITH SHOPIFY